Players who pre-order Fuse will have access to the following items:
4 Hyperion Prototype Agent Armor Skins - located inside of the Hyperion Base
4 Hyperion Prototype Weapon Skins - original prototypes developed in the Hyperion Base
Special "Quickdraw" Team Perk - increases damage to all one-handed weapons for all characters
Fuse can be pre-ordered from Origin , Amazon , and GameStop . Be sure to pre-order for the correct platform!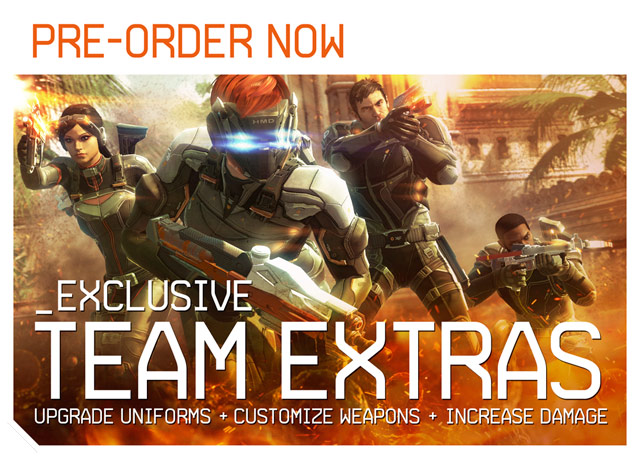 Ad blocker interference detected!
Wikia is a free-to-use site that makes money from advertising. We have a modified experience for viewers using ad blockers

Wikia is not accessible if you've made further modifications. Remove the custom ad blocker rule(s) and the page will load as expected.