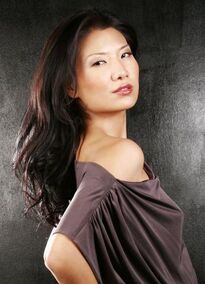 Gwendoline Yeo is a Singaporean-born American actress and musician. She provides the voice for Meilin Mao in Fuse.
Yeo's notable works include voicing Sha'ira from the Mass Effect series, Four-Eyes in Resident Evil: Operation Raccoon City, and Rika Raja in Uncharted: Eye of Indra.
Ad blocker interference detected!
Wikia is a free-to-use site that makes money from advertising. We have a modified experience for viewers using ad blockers

Wikia is not accessible if you've made further modifications. Remove the custom ad blocker rule(s) and the page will load as expected.